Top Holiday Destinations > Djerba Holidays
Cheap Holidays to Djerba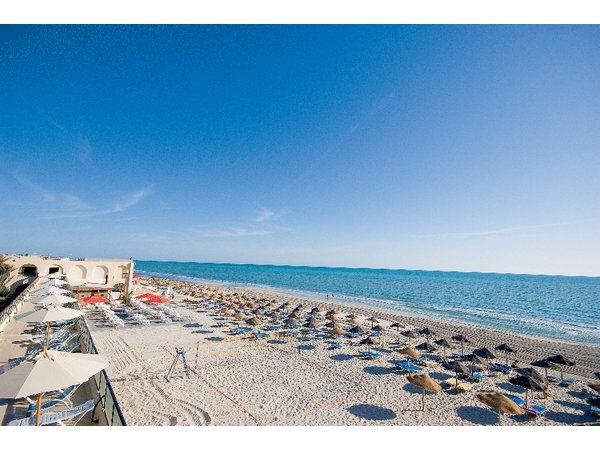 PLEASE NOTE DJERBA IS CURRENTLY NOT ON SALE FOR UK CUSTOMERS DUE TO FCO ADVICE
The Tunisian island of Djerba is situated off the southern coastline of Tunisia in the Mediterranean Sea and has some of the best beaches in the whole of the country. The white sand beaches are the main attraction of this beautiful island and the crystal clear waters are just perfect for a dip or enjoying some water sports.
In recent years Djerba holidays have been gaining in popularity and it is one of the fastest growing resorts in Tunisia, but despite this it still offers a quiet relaxing place to chill out. The resort of Zarzis is linked to Djerba by a causeway and is famous for the gorgeous white sandy beaches and low key atmosphere.
Djerba Holidays - Enjoy the sunshine
Holidays in Djerba are popular all year round and the island enjoys 300 days a year of glorious sunshine which when combined with the soft white sands and Tunisian culture makes a perfect holiday destination.
As well as the beaches there are plenty of things to discover on the island such as a film set in the desert for a recent Star Wars movie or one of the many mosques, there is also a wealth of historic ancient sites that can be visited dating back to Roman times.
If you are looking for a relaxing holiday in Djerba have a look around our site and call us today!
Prices based on cheapest date, duration (at least 7 nights) and departure point for individual month. A specific quote may result in a higher priced holiday. Holidays all include compulsory charges but may exclude optional extras. The cheapest price could be room only, bed & breakfast or half board and is based on maximum occupancy of room. Please call out staff today for more information. Prices correct as of 8:50am on 13th November 2014 and subject to change and availability.